Things to take with you:
Good shoes for walking (In particular, please don't wear slippers, high heels or similar.)
Swimming wear
In case of bad weather: A raincoat
09:30 — 11:30: Walking tour to Timelkam
Directly after the Opening Ceremony, we will hike from the BRG Schloss Wagrain to the power plant Timelkam, which is a walk of around 7km that will take roughly 1.5 hours to 2 hours. The exact route will depend on the weather. All route options are along roads or hiking trails and are relatively easy to walk, but good shoes are recommended! (In particular, please don't wear slippers, high heels or similar.)

11:30 — 15:00: Power plant Timelkam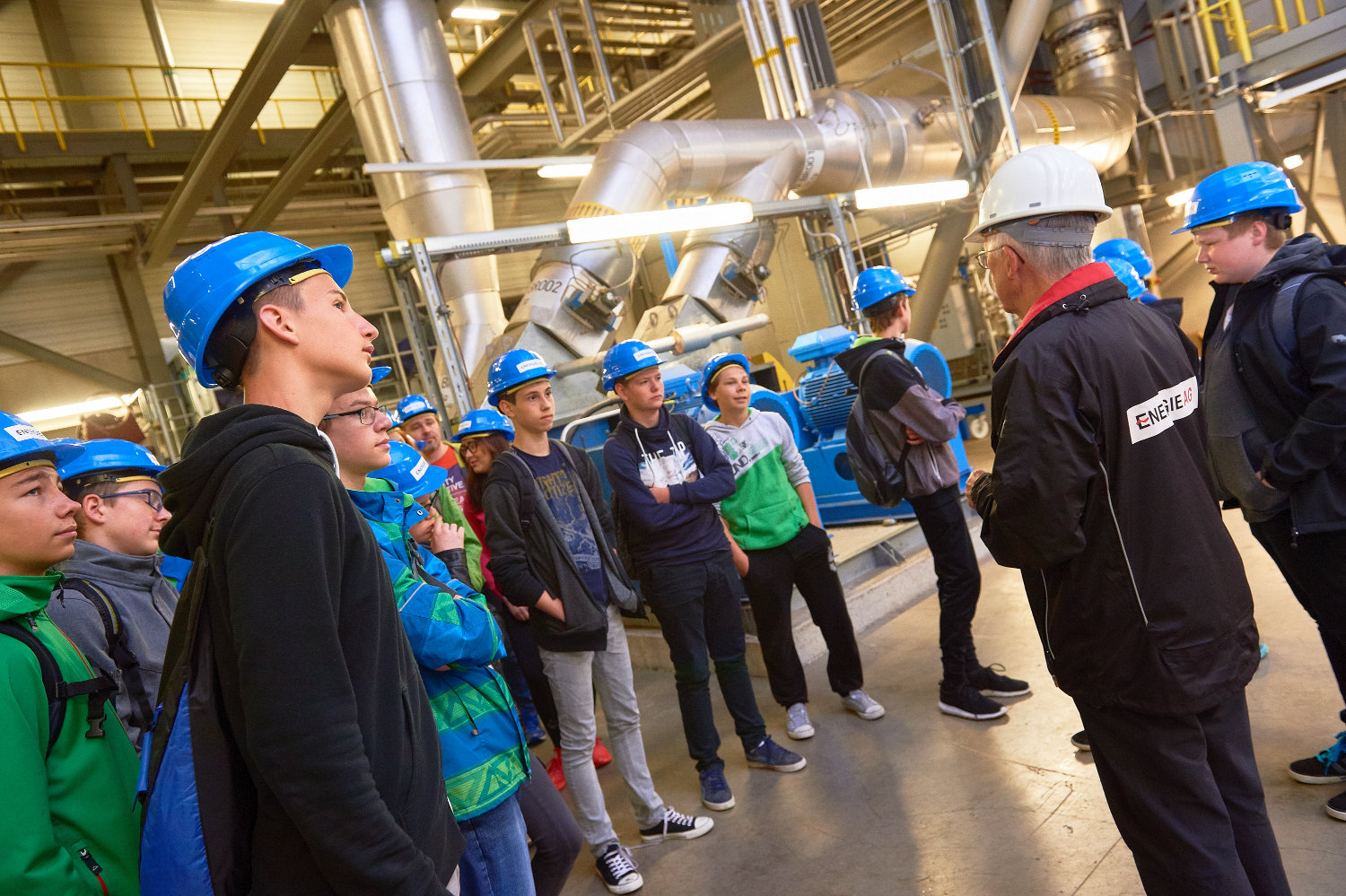 The power plant site Timelkam is one of the most modern power generation facilities in Austria. It consists of:
A combined cycle gas turbine built in 2008 that provides 400MW electricity (2 500GWh per year = 700 000 homes) and 100MW district heating (140GWh per year).
A biomass power plant built in 2006 that provides 15MW electricity (95GWh per year) and 15MW district heating (88GWh per year).
A hard-coal fired power plant built in 1962 and renovated 1996 that provides 66MW electricity.
One of Europe's most state-of-the-art recycling plants for refrigerators and electronic scrap.
A museum ("adventure world") about history and state-of-the-art technology in the area of electricity generation.
Unfortunately, most of the Website is in German, but with a bit help from Google Translate you can find out more here:
Website of Energie AG Timelkam (German)
Website of Energie AG Timelkam (translated to English by Google Translate)
While we are there, you will get…
a tour through the power plant,
entrance to the museum, and
lunch.
15:00 — 19:00: Return to Vöcklabruck, extra program depending on the weather
Depending on the weather and on how fit people still are, there are several options afterwards, from which we will choose a suitable one spontaneously:
We can hike back on the same or a different route.
We can take the train from train station Timelkam to train station Vöcklabruck.
We can go swimming in the Attersee (lake).
We can go swimming in the Vöckla (river).
We can go swimming in the public swimming pool of Vöcklabruck.